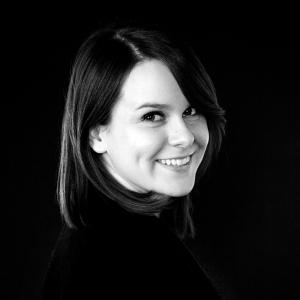 Anna Snyder
Artist member since 2019
Toronto, Ontario
Stemming from a longing for sensorial experiences with nature in contemporary culture, my photo-based practice examines my relationship to the complex ecology of the Canadian landscape. My sensory perception is renewed with time spent exploring the natural world, stimulating a state of deep contemplation that is integral to my practice. Through photography and installation I explore my encounters with nature in an attempt to highlight the mysteries of life.
---
Favourite medium
Photography but I also enjoy printmaking and ceramics.
Which piece of art you've created is your favourite, and why?
Crustose Blue. It was made via a historical photographic process called Cyanotype printing. I love it because of its ambiguity. It's an image of lichen on a rock but the blue cast makes it look like a birds eye view of the earth. I have a large scale version in my living room!
Everyone should know about
The power of the mind and body connection
Select Past Exhibitions
2018
Lonsdale Gallery
Red Light- Contact Photography Festival
2017
Bunker 2
Reciprocal Encounter
2017
Better Living Centre
The Artist Project- Untapped
2016
Division Gallery
Flash Forward
SHARE THIS ARTIST